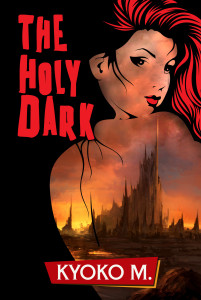 April 24, 2015. Mark your calendars, my darlings. The Holy Dark is comin' atcha.
Join the Facebook launch party for a chance to win a free copy and other prizes, or enter to win a paperback copy on Goodreads. Pre-order will be available soon, so stay tuned!
Additionally, Advanced Reader Copies are available by emailing me at theblackparadeseries@gmail.com. Keep in mind: do not ask for a copy unless you fully intend to leave a review. If you do not review it after receiving a copy, you will not receive ARCs from my other books in the future.
See you soon, adventurous readers!