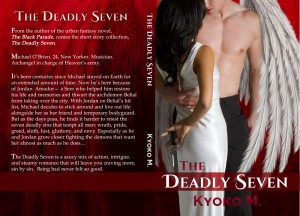 Hey, you.
Guess what?
The Deadly Seven comes out this Friday. You know what you should do? Join us for the virtual launch party and win your own copy for free.
Here's your invite. Dress classy. Top hats and monocles are a must.
If you can't make the party, you can still win a free paperback copy. Don't miss out!
See you guys on Friday!
-Kyoko