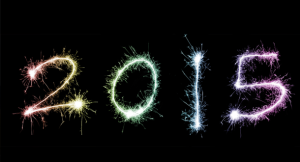 For the record, I almost never make New Year's Resolutions. I think it's a bit of a tired practice and pretty much are only done by people who don't intend to see them through in the first place. However, I was delighted to see that I actually managed to reach the goals I set for myself last year, which were the following:
Make a name for myself as a self published author.
Get my cat Tyger back from my brother's place (he was staying there after I had to move again.) He's adorable and evil, just look at him:
Read more than five novels.
Finish the last novel in the Black Parade series.
So I feel kind of confident about making some new goals for 2015 (and praying to God or Satan or Cthulhu that I catch a frickin' break in the employment department finally) so here they are:
Reread and write reviews for The Dresden Files by Jim Butcher
Finish writing and publish my upcoming YA high fantasy novel
Publish The Holy Dark as well as a box set for The Black Parade series
Sell 500 paid copies of my books
Try to get to 500 Facebook likes
Read at least ten novels
See? Sounds kind of doable. Nothing unreasonable up there. Fingers crossed for me, my darlings!
Happy New Year to you all! I hope things are going well for you so far and I look forward to spending even more time with you in 2015. Stay tuned for upcoming release dates for The Holy Dark. Don't forget you can still read excerpts for the book at the end of She Who Fights Monsters or on my blog.