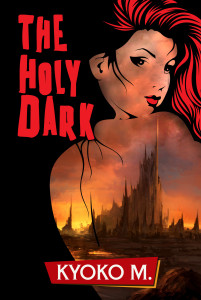 Ah, yes, that magical time is finally here. You can now pre-order The Holy Dark on Amazon for just $2.99. This price is only going on for a month. On May 9, 2015, it will increase to $3.99, so please go ahead and order yourself a copy by that date.
However, if your pockets are light, remember that you can enter the Goodreads giveaway by April 24, 2015 to win a free signed paperback copy or attend the Facebook party on April 24th and win a free eBook copy via contest questions.
Please spread the word. It's the biggest thing you can possibly do to show your appreciation.
Kyoko M